JOURNAL
MOVIES
MUSIC
WRITING
FAVORITES
LINKS
CONTACT
HOME
LOKI!!!
The lovely and talented MA1 gifted me with an adorable American Bulldog puppy as an early birthday present. I named him Loki. Loki, among other acknowledgements,is the Norse God of Mischief. He's half brother of Odin, or in the Marvel Comics Universe, half brother of Thor, son of Odin.)
He totally lives up to that moniker. Jeez, what a handful!
But he's totally awesome!
Anyway, in these pics, taken by MA1, and edited by PAL JOEY! he's eight weeks old.
At this point, he's actually much bigger already!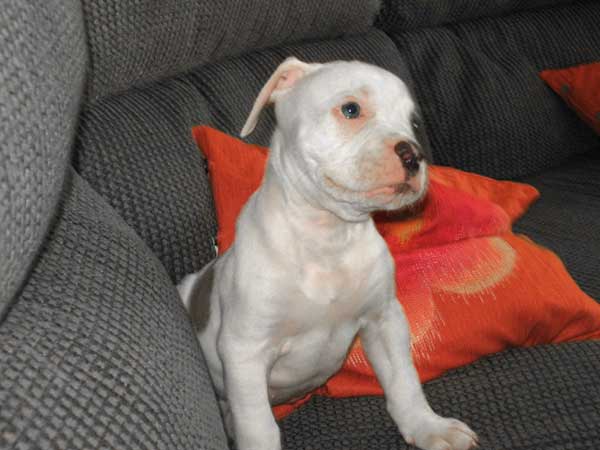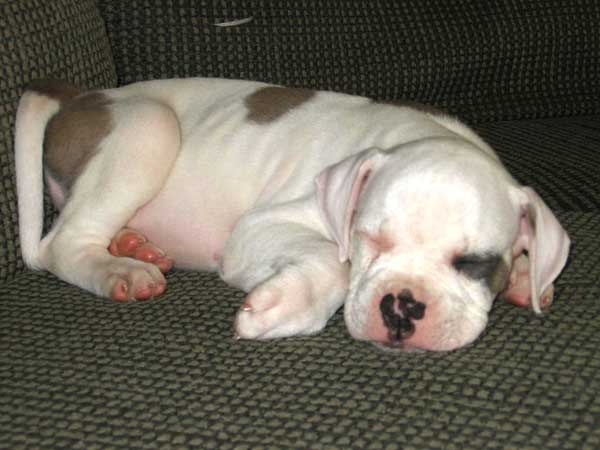 I'll update this more as new and better pics become available...

JOURNAL MOVIES MUSIC WRITING FAVORITES LINKS CONTACT HOME